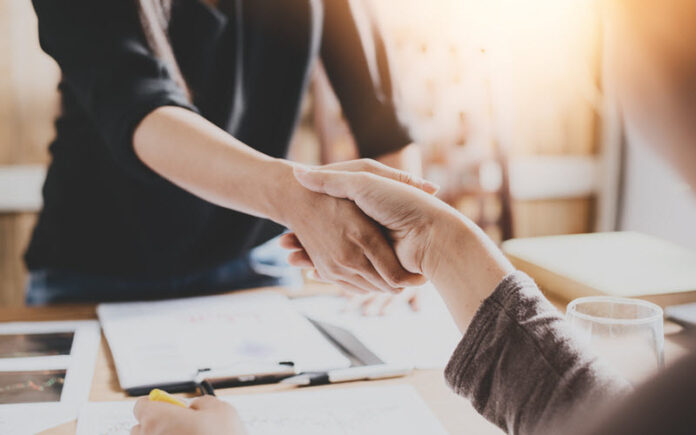 Negotiating in business is absolutely critical to your success. Poor negotiation can cripple a company just as quickly as losing key customers. Emotion, luck and magic have no place in a successful negotiation. It takes an iron gut, homework, street smarts and unblinking discipline.
The process of negotiating demands good business judgment and a keen understanding of human nature. There is no other area in business where the alchemy of power, persuasion, economics, motivation, and organizational pressures come together in so concentrated a fashion and so narrow a time frame. But – nowhere is the return on investment potential so high!
The picture on the bottom left shows the teams engaged in a negotiation, and the picture on the right reflected the mood from the outcome of a negotiation.

Extracted from skillsyouneed.com, and sipmm.edu.sg
Today economic pressures around the world are causing organizations to put more pressure on their negotiators. Buyers and supply management professionals are being asked to cut costs and increase efficiencies. There is a lot of negotiating going on. Let me highlight three key challenges for effective procurement negotiation and one must try his level best to overcome them. Let me discuss them in detail.
Time Pressure
Sometimes business negotiations are straightforward affairs, where both parties can reach an agreement quickly and painlessly. However, sometimes negotiations take place under less than ideal circumstances. There is a looming deadline or the threat of a strike. Those circumstances lead to negotiating under pressure. Negotiating under pressure can lead to strategic mistakes or unwanted concessions. It may also lead to bad agreements.
There are two types of time pressure in negotiation: final deadlines and time costs. The rule in negotiating is that 80 percent of the concessions occur in the last 20 percent of time available. People become flexible under time pressure. The longer you can keep the other side involved in the negotiation, the more likely the other side is to move around to your point of view. Unfortunately, this works both ways. The longer you spend in a negotiation, the more likely you are to make concessions. Never be reluctant to pull the plug if it doesn't make sense any more. It's much cheaper to write off your investment than it is to go ahead with a deal that isn't right for you just because you have so much invested in it.
The next thing time pressure tells you is that you should always tie up all the details up front. A matter that appears to be of little importance up front can become a very big problem under time pressure. Another way of using time to your advantage is what negotiators call "acceptance time." Your initial proposal may be abhorrent to the other side. Absolutely no way will they even consider it. But if you can be patient and leave the proposal on the table long enough, the other side may eventually find it acceptable.
Power Negotiators know that time is money. They are invested, spent, saved, and wasted. Do invest the time to go through every step of the negotiation; do use time pressure to gain the advantage, and don't surrender to the temptation to hurry a conclusion.
Powerful Suppliers
In many industries, the balance of power has dramatically shifted from buyers to suppliers. The buyer is also in a difficult position as they may have only one supplier. If you're dealing with a sole source options are much more limited since it is very difficult to change suppliers unless your radically change your requirements. To some small companies, combined with the fact that small orders are not particularly important to a large vendor, this puts the small company at a disadvantage in any purchaser/vendor relationship.
The diagram below shows how negotiation can be managed as a collaborative process. The focus is on maximizing value for both sides, while coercive tactics aimed at "squeezing the last dollar" out of suppliers should be avoided.
Whatever the reason, companies that have gotten into a weak position with suppliers need to approach the situation strategically. It is imperative that company has an excellent supplier relationship and takes on more vendors. The side with the most options has the most power.
To help with the strategic reappraisal, below is an analytic framework with four steps, in order of ascending risk. Companies should start by assessing whether they could help the supplier realize value in other contexts. If not, they should consider whether they could change how they buy. They should then look at either acquiring an existing supplier or creating a new one. If all else fails, they must consider playing hardball, which can have a lasting impact on the relationship and is a last resort.
There are 4 strategies to choose from when negotiation with powerful suppliers. The diagram below shows the strategies from a low level of risk to the riskier option.
Digital Procurement Trends
Procurement organizations today are inundated with huge amounts of data. It is essential that procurement leaders understand exactly what data is needed, employ tools that analyse the data, employ negotiators with the right skills, and ensure them understand how they can make the most informed decisions. When it comes to determining the most effective of procurement companies, the crucial factor comes down to technology. Transforming procurement into a truly digital organization—one that's data rich, analytics – driven, and Artificial Intelligence (AI) enabled. Digital supply chain procurement comes in the ability to outpace and outperform companies that aren't taking advantage of the technology.
References:
Accenture (2017)'Next Generation Digital Procurement'. Retrieved from https://www.accenture.com, accessed 10/03/2018
Fay Khoo Yock Fan, MSIPMM. (2017). "Key Success Factors for an Effective Procurement Negotiation". Retrieved from https://publication.sipmm.edu.sg/key-success-factors-for-an-effective-procurement-negotiation, accessed 10/03/2018.
Katherine, B. (2017). "How Digitalization Improves Transportation Procurement". Retrieved from https://www.xeneta.com/blog/digital-procurement, accessed 10/03/2018.
Laseter, T., Ramachandran, C.V. & Leary, T.M. (1997). "Global Sourcing: Another Critical Purchasing Skill. STRATEGY BUSINESS". Retrieved from https://www.strategy-business.com/article/17876?gko=f393f, accessed 10/03/2018.
Martina Marof, MSIPMM. (2017). "5 Critical Strategies for a Successful Procurement or Purchasing Negotiation". Retrieved from https://publication.sipmm.edu.sg/5-critical-strategies-successful-procurement-purchasing-negotiation, accessed 10/03/2018.
Petros, P., Grace, P.W., Bob, T. & Dan, B. (2015). "How to Negotiate with Powerful Suppliers", Harvard Business Review, PP.90-96.
Roger, D. (2012). "Secrets of Power Negotiating,15th Anniversary Edition". Published by Open Road Integrated Media.