Having green procurement in place in the food and beverage industry will positively impact the environment as well as human health. Waste that are not well managed will resort to dumping and open burning. Hence, everyone should adopt green procurement practices to curb further waste growth. As the rise in demand for food and beverage goods continues to increase over time, sustainability and environmental consciousness should be adopted by the food and beverage industry via their production lines in order to minimise the effects of further demands.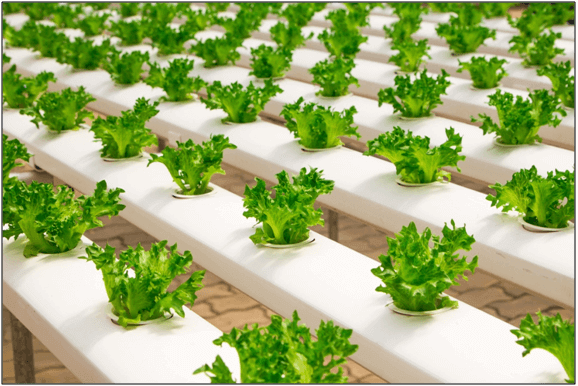 Understanding the Supply Chain
It is essential to start off with a comprehensive overview for each action plan. With a clear sight on how a proper supply chain functions, and real-time data, one will be able to address the inefficiencies identified in the production workflow.
To map out a green strategy, one has to grasp a better understanding of the entire supply chain first. Then, it is easier for one to evaluate the production from the beginning to the end. Here are some key areas in the supply chain that one should pay attention to:
The suppliers
Raw resources
Packaging
Carbon emissions
Use of non-renewable resources
Water usage
Next, conduct a risk assessment to help to identify potential hazards and evaluate significant risk levels and set up any risk control measures if required. This is to ensure sustainability and encourage green initiatives.
Improving Supply Chain Efficiency
In order maintain competitive and encourage green procurement in the food and beverage industry, one does not only need to boost productivity and production time, but also ensure that the usage in your production line as well as supply chain is eco-friendly. An increase in efficiency in operation can lead to reduction of harmful emissions, fossil fuel usage and increase in water conservation.
Not to mention, more flexible and adaptable functionalities as solutions and equipment can be seen in the food and beverages industry. We also witness food services using robots nowadays. Here are two examples of robotic applications in food and beverage industry:
Sally is a robot that specializes in making salads. Sally has the capacity to deliver up to 1,000 different types of salad in 60 seconds.
California's Miso Robotics uses artificial intelligence to help with grilling, frying, food preparation and plating. The software integrates with sensors and cameras for visibility to "see" the food and to handle functions like temperature control.
Availability of Green Products
Availability of green products in the food and beverage industry is also one of the challenges that many food and beverage business owners face as availability is one of the deciding factors for consumers to decide whether to buy green products or not. Consumers who find difficulty in locating the availability of green products will hinder them from going green.
However, many consumers are still not informed or aware about green products and the advantages of purchasing them, despite having extensive media coverage. Limited green products serve as a barrier for those who are motivated to purchase green products. Consumers are more likely to consume green products if they are well informed on the designated channels of the availability of green products.
Having said that, stocking up and making green products available are greatly encouraged across all businesses. Demand is a major driving factor in this case as high demand for green products will call for increase in supply. The availability of vast range of green products will not only draw consumers' attention but also create significant purchasing intention for green products. According to the law of supply and demand, highly demanded products will lead to lower prices. Low prices will not only drive in great number of consumers but also allow businesses to profit more and encourage green procurement practices. Therefore, making green products widely available and easily accessible which allow consumers to spend less effort to seek for green products will get consumers to participate and adopt a habit in green procurement practices.
Consumer's Purchasing Habit
One can put in effort to promote green products via promotions, advertising, digital marketing or any form of marketing strategies available out there and yield little or no results in the food and beverage industry. Many consumers are too busy to have the time to weigh and consider new products over the existing products that they are currently using as majority of us make our purchasing decisions instinctively.
References
Business.Com. (2020). "Green Strategy in Food And Beverage". Retrieved from https://www.business.com/articles/musts-for-building-a-green-strategy-in-food-and-beverage, accessed 11/03/2020.
Forbes. (2020). "How and Why Does Consumer Behaviour Change?". Retrieved from https://www.forbes.com/sites/quora/2018/09/06/how-and-why-does-consumer-behavior-change/#862613886dd5, accessed 11/03/2020.
Internet Retailing. (2020). "How Changing Customer Behaviour Is Affecting Shopping Habits". Retrieved from https://internetretailing.net/customer/customer/how-changing-customer-behaviour-is-affecting-shopping-habits-16014, accessed 11/03/2020.
Ivy Ng Lian Leck, ADPSM. (2019). "New Technologies for The Food & Beverage Industry". Retrieved from https://publication.sipmm.edu.sg/new-technologies-food-beverage-industry, accessed 11/03/2020.
Lee Shui Cha Sylvia, GDPM. (2018). "Key Success Factors for An Effective Procurement or Purchasing Process". Retrieved from SIPMM: https://publication.sipmm.edu.sg/key-success-factors-for-an-effective-procurement-or-purchasing-process, accessed 11/03/2020.
Lisd.org. (2020). "Green Procurement". Retrieved from https://www.iisd.org/business/tools/bt_green_pro.aspx, accessed 11/03/2020.
Projects, U. (2020). "Key Considerations for Sustainable Procurement". Retrieved from https://usefulprojects.co.uk/key-considerations-for-sustainable-procurement, accessed 11/03/2020.
Spend Edge. (2020). "Best Green Procurement Practices". Retrieved from https://www.spendedge.com/blogs/green-procurement-practices-challenges, accessed 11/03/2020.
Stopwaste.org. (2020). "Green Purchasing Benefits". Retrieved from http://www.stopwaste.org/at-work/green-purchasing/green-purchasing-benefits, accessed 11/03/2020.