Traditional procurement processes had always been tedious, routine, and time-consuming tasks. In addition to complicated procurement software and tools which are not integrated and interlinked with other departments or internal customers, it makes the procurement job even more taxing. In today's world of advanced technologies, where new software, tools, and applications are constantly being introduced, the traditional procurement style would soon become obsolete. The procurement field of today always stresses accuracy, quick response, and reliability in an ever-changing environment. A procurement leader in today's ever-changing environment, faced with harsh competition, need to juggle multiple task and deadline at the same time, hence effective procurement software, applications, or tools are important for the procurement leader to complete all task within a given set period. This article highlights some software and tools to implement digital procurement.
Procurement Workflow Automation System
The most tedious task in every procurement job, lies in the generation of purchase requisitions and issuing purchase orders. This had always been a burden to new procurement officers who are not familiar with the job flow of a company. Mistakes tend to happen for manually filling out purchase requisitions, forms, and even purchase orders. This in turn might lead to missed invoices and overdue payments by the accounts payable department. Hence, automation is the keyword here, in the digital procurement process. Turning routine manual tasks into automated tasks, will boost efficiency and drive down costs, especially for human errors, which can be quite costly. The Procure-to-Pay is one such procurement platform that is automated and helps is eliminating any routine jobs in the procurement processes. The Procure-to-Pay will auto-create forms and auto-fill in any standardized information in the purchase requisition and purchase order and will auto-notify the approvers, either through emails or applications.
Cloud-Based Procurement Management System
Another alternative to Procure-to-Pay, an organization can also consider a cloud base procurement system to pair with other digital procurement platforms, other than Purchase-to-Pay. A cloud-based procurement management system is a web-based platform that provides the flexibility, scalability, and accessibility that an organization required to manage the procurement process, in order to meet the fast and ever-changing market demands. There are three types of cloud systems, which include Software as a Service (SaaS), Platform as a Service (PaaS), and last but least, Infrastructure as a Service (IaaS). The benefit of this system is that it allows organizations to streamline the procurement process from sourcing to payments. Cloud-based systems are convenient and can be accessed from anywhere using any device as long as the device has an internet connection. Furthermore, a cloud-based platform does not require large upfront investments and does not require ongoing maintenance.
P2P Software System
The Procure-to-Pay (P2P) platform is currently the most famous platform in the procurement field. The flow starts when there is a demand for the goods or services supplied and concluded with the payment to the seller. The P2P process covers requisition, purchasing, receiving, paying for, and accounting for the goods and services supplied. Throughout the entire process, cost saving and value creation are prioritized. Organizations can achieve tight control, improve global spending and reduce human errors by consolidating all manual commerce processes by moving to digital and automated digital procurement by utilizing P2P. Other than that, organizations can also streamline catalog maintenance, save time and resources, enable rapid approval of new suppliers, and also maximize cost savings during negotiations.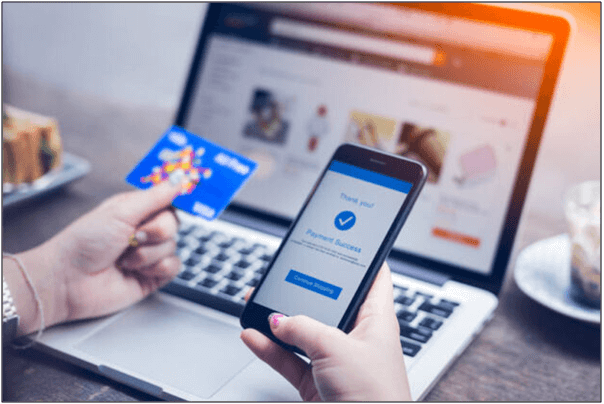 Source-to-Pay (S2P) Software System
Source-to-Pay (S2P) is another alternative to Procure-to-Pay (P2P). Many organizations are also using S2P to further enhance their efficiency while reducing costs at the same time. S2P is a platform that starts from sourcing and ends with payments, which includes steps from strategic sourcing, requisition process, purchasing process, receiving process, invoice management, payment processing, and many more.S2P relies heavily on technology as it deals with a huge database and optimum digital networks to create digital procurement efficiency. This platform provides several benefits to an organization, which include spending visibility, mitigating supply chain risk, strengthening procedural, regulatory, and contractual compliance, improving collaboration, trust, spending among trading partners, better price negotiation, increasing forecasts accuracy and improving procurement productivity levels. S2P begins with the sourcing of the goods or services, which is one step earlier compared to P2P, and this sourcing step is the main difference between S2P and P2P, although there are other smaller differences. With S2P, strategic sourcing will become a part of the process of ensuring the most suitable vendors are selected and the best negotiation environments are created for the organization.
Vendor Management with Self-Service Portals System
Vendor management with a self-service portal system is a portal system that allows vendors to view, add and maintain information via an integrated online platform and thus, simplifies supplier relationship management. The pros of this system are simplified vendor management, an automated invitation sent to vendors, ease of virtual card payments, vendors' analytic dashboards and reports, secure exchange of account information, and real-time access to invoice and payment status. This system will benefit not only the vendor's accounts receivable department, but also the buyer's accounts payable department in any organization. All in all, this system is a great tool for expediting requirements while saving cost and time. A more appropriate self-service portal is those capable of combining knowledge base articles and how-to content with personalized services that are available 24/7 to all users.
Blockchain Technology for Smart Contracts
Smart contracts are self-executed transaction codes that program and store digitalized data and information in a blockchain. The blockchain will then be updated upon the transaction's completion. Blockchain information is shared and is completely transparent and stored in an immutable ledger that can be accessed only by authorized network staff. Every blockchain transaction record is encrypted and each blockchain record is connected to the previous and subsequent ledger. This will prevent any hackers' effort to hack into any blockchain data as the hackers need to alter the entire chain just to chain a single record. Furthermore, all validated transactions are immutable as these transactions are recorded permanently. Thus, no one can delete any transaction record even from the system administrator.
Artificial Intelligence (AI) Technology
Artificial Intelligence (AI) in procurement platforms not those chrome or plastic-plated sentient beings that were shown in movies or TV. It is also not a replacement for any human procurement professionals in any organization. AI in this context is software or tools to help in the procurement process in solving complex problems which involve large data but a clearly defined measure of success. AI can operate 24 hours per day, 7 days per week. With AI, it can reduce the data collection time and also improves the entire procurement and supply chain productivity. Other than that, with the addition of AI, a procurement team can focus on higher value-added tasks, thus increasing the overall productivity of an organization.
Conclusion
The world is moving at a rapid pace with intellectualization, technological advancement, and systematization in many areas, which affect daily interactions. Natural resources are getting lesser and lesser and are limited in many ways. In this digital technological era, working smart has become the norm, whilst manual and traditional procurement methods will soon be displaced. With the global uncertainties, brought about by the Covid-19 pandemic, the Russ-Ukraine war, high energy cost and high inflation, it is becoming critical for organisations to adopt digital technologies in their work processes. Thus, digital implementation of the procurement process can enable an organization to be agile and to ride over global uncertainties.

---
References
Basware. (2020). The Future of S2P: What Does Total Automation Look Like?. Available at https://www.basware.com/en-en/blog/december-2020/the-future-of-s2p-what-does-total-automation-look/, (Accessed 25 November 2022).
Bunce, C. (2022). Managing the Procurement Process with Automation. Available at https://www.bizagi.com/en/blog/managing-the-procurement-process-with-automation, (Accessed 24 November 2022).
Dwarakanath Malekar. (2021). Key Technologies for implementing Digital Procurement. SIPMM Publications. Available at SIPMM: https://publication.sipmm.edu.sg/key-technologies-implementing-digital-procurement/#Artificial_Intelligence_AI_Technology. (Accessed 23 November 2022).
Katrych, T. (2022). Cloud Procurement: All You Need to Know. Available at https://precoro.com/blog/cloud-procurement/, (Accessed 25 November 2022).
Ma Hwee Na. (2018). Adopting New Technologies for Effective Procurement. SIPMM Publications. Available at SIPMM: https://publication.sipmm.edu.sg/adopting-new-technologies-effective-procurement/, (Accessed 23 November 2022).
MineralTree. (2021). Vendor Self-Service Portals: Benefits for AP Departments and Vendors Alike. Available at https://www.mineraltree.com/blog/self-service-vendor-portal-benefits/, (Accessed 26 November 2022).
Närger, J. (2018). What is purchase-to-pay (P2P). Available at https://www.basware.com/en-en/blog/february-2018/what-is-purchase-to-pay-(p2p)/, (Accessed 24 November 2022).
Sievo. (2022). AI in Procurement. Available at https://sievo.com/resources/ai-in-procurement#, (Accessed 27 November 2022).