One of the most crucial components of supply chain management is the purchase of food. In essence, it involves purchasing the right ingredients in exact quantities at the best prices. Procurement strategies can have a big impact on a company. Procurement methods assist companies in the identification, acquisition, and management of commodities and services. They help companies save money and time, improve product quality, and gain a competitive advantage. Although it may seem simple, people in charge of acquiring food frequently confront a long list of difficulties, including managing perishable goods, unstable supplies and costs, strict rules, and meeting customer requests. This articles explores several crucial factors of food procurement to avert supply chain disruptions.
Balancing Cost and Quality
When customers' standards are met, they will be more inclined to visit the restaurant in the future. Additionally, increasing customer retention can have a positive impact on the company's profits. However, maintaining high food quality standards while keeping costs and prices competitive can be difficult. Besides providing customers with delicious food, it is also imperative to ensure that the business is profitable and sustainable. It is also common for people to assume that prices are indicative of quality. A more expensive product is usually thought to be of better quality than a cheaper one. However, choosing the best-quality product might lead to a reduction in profits due to the high purchase price. Comparatively, if a lower-quality product is chosen, there will be a lack of buyers. Hence, it is important to pay special attention to how the price of each product affects the profit of the company.
Selecting the Right Supplier
Choosing the right supplier is crucial to a company's success and is an essential step in procurement. A poor-performing supplier can have a negative influence on the supply chain and could cause reputational damage to the company. It is critical to select a dependable supplier who can deliver things on time and without reminders or faults. Stockouts will be avoided as a result. In addition, choosing a local supplier not only helps to provide faster delivery, but it is also considerably cheaper than an international supplier. It also minimizes risks and enhances sustainability. Furthermore, it is important to select a supplier that can provide high-quality products. This can build a good brand name and reputation in front of customers. Therefore, it is vital to select a supplier that is the right fit for the company, which will help reduce costs and increase the quality of the products.
Building Strong Relationships
Supplier relationship management extends beyond signing the contract once both parties have agreed on the procurement policy and the procurement processes that will be implemented. Both suppliers and organizations will benefit from good, transparent, two-way communication to develop the relationship and affect the quality of contract performance. Respect, trust, mutual benefit, fairness, and honesty are the fundamentals required to build a solid working relationship with suppliers. A good supplier alliance can help an organization's business. Mutual trust is built when both parties communicate effectively and transparently at every stage of the process. Communicating transparently when problems occur can also resolve conflicts faster and lead to a smoother workflow. The supplier needs to inform the company immediately if they are unable to deliver the products on time. This gives the company time to look for an alternative supplier to prevent stockouts. Additionally, excellent supplier relationships increase workflow by allowing the company to adapt to each other's needs. Businesses can communicate from a place of reciprocated understanding. Over time, customized services can be developed, which can reduce costs, improve productivity, and ultimately increase profitability for both parties.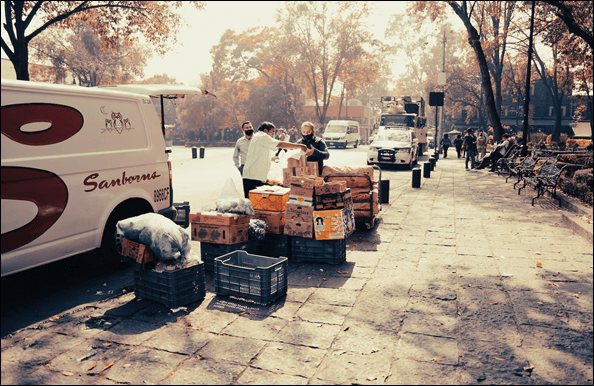 Developing Negotiation Skills
The importance of bargaining cannot be overstated. To achieve the intended goal, successful negotiating requires the use of solid interpersonal and communication skills. A smart negotiator can ensure that the proper rates are obtained, which has a significant impact on success. The benefits of successfully negotiating during procurement include reduced costs and risks, a quicker timeline, and improved performance. Preparation is essential for the success of the negotiation. It is useful to understand the supplier's motivation before negotiating to understand their flexibility in pricing or if they can provide additional services, such as faster delivery. Bargaining with existing business relationships for better pricing, quantity, quality, or conditions can also benefit the company. It is also essential to practice active listening to allow both parties to express their views and find areas for compromise. Furthermore, it is vital not to push any further than required and to stay collected even when anxious. The capacity for effective listening may also be hampered if one allows themselves to become engrossed in the heat of the moment. Hence, it is crucial to develop good negotiation skills as a procurement professional.