Tendering is the most common method used in construction procurement. It is a process by which bids are called from interested contractors to carry out a specific package of construction work. The process should specifically adopt and observe the key values of fairness, clarity and accountability, as well as reinforcement of the idea to apportion risks to the party best placed to assess and manage it is fundamental to the successful project. Preparation of tender documents, selecting the right tendering method, evaluation of the tenders and negotiations are most crucial parts of the tendering process to ensure that the contract is awarded to the best suitable contractor which offers the most economical proposal.
Preparation and Issuance of Tender Document
Preparation of tender documents is the first and foremost crucial stage of construction procurement. Before a tender document is prepared, client's requirements need to be established, feasibility study need to be conducted, and viability of the project has been confirmed by the experts. Tender documents will then be prepared in accordance with those requirements and budget. The task of preparing a tender document requires close attention to detail, and intercorrelated involvement of a wide variety of specialists considering the complexity of the document to ensure uniformity and avoid ambiguity among documents which may result in misinterpretation or even disputes during project execution.
Important documents form part of tender documents are, as follows:
This informs tenderers of the deadline for tender submission, the place for submission, documents, and information to be submitted with proposal.
Getting the conditions of contract right is essential to ensure that the tender submitted is complying with the requirements and priced in accordance with the specific conditions. Moreover, using the same conditions will promote fair evaluation. Mistakes or inaccuracies in the conditions of contract can materially affect the validity of a contract.
Specifications describes the required scope of work, quality of materials and workmanship, expected performance of the products and services, including testing methods to be applied to ensure compliance with the applicable standards. In addition to technical specifications, this document also provides general information such as the data concerning site, access, pass weather records as reference, and availability of services to ensure accuracy in costing.
Tender drawings should illustrate as clear as possible of all works to be constructed, which help tenderers to cost more accurately and to avoid extra payment which may be claimed in the form of variation works.
Bill of Quantities or Schedule of Prices
This document itemizes list of work to be constructed against each item to be included in the tender offer. Generally, the rate filled in a bill of quantities or schedule of prices is used to value variation works. Drawings, bill of quantities and specification are complementing each other. For example, if drawings show the items to be constructed but not indicated in the bill of quantities or technical specifications it should be interpreted as included in the scope and vice versa.
In short, appendices are required to expand and clarify certain parts of tender documents. However, the appendices do not substitute any of them. Appendices include performance guarantee, project schedule, safety requirements, insurance, bonds, etc.
Selecting the right tendering method
An effective tender management process will lead not only to the appointment of appropriate suppliers but also to ensure the ongoing relationship with supplier is mutually beneficial which resulting in improvement of supply chain quality while reducing cost and managing risk at the same time. There are three main types of tendering methods to be selected based on project requirements:
Open Tendering Method
Open tendering is a competitive procurement method which offers equal chances to contractors. Tender is published in local media such as newspapers or any other electronic tender platform and inviting any interested contractor to submit their offer. Accordingly, open tendering method process is strictly based on procedures and specifically for simple goods or services. The aim is to obtain a specific product of service at the lowest possible price, provide transparent competition and minimize discrimination among contractors.
Selective Tendering Method
Selective tendering allows only selected contractors to submit their bids. The purpose is to improve the quality of the tenders received and ensure that only contractors with the necessary experience and competence are given the opportunity to submit their offers. Certainly, the most crucial stage of this method is the prequalification process. In most cases, the client may get recommendations from their consultants of suitable contractors based on their past experiences working with them. Subsequently, prequalification documents are distributed to shortlisted contractors. Documents received will then be evaluated to select a few suitable contractors based on the selection criteria.
Limited tendering is a tender by invitation only. Limited tendering is only called when open and selective tender have failed to provide any interested contractors; tenderers failed to qualify; during national emergency; security; urgency; when it is not practical to call for open tender (considering intellectual property right or works of art); works required immediately such as securing property or life-threatening situation, and to perform additional works or as an extension to existing contract. The challenge of limited tendering is assessing the tender, particularly if there is only one participant. Instead of comparing the tenders submitted for the same project, the procuring entity should consider alternative solutions such as comparing pricing with similar project or applying benchmark rates as comparison.
Tender Evaluation and Preferred Contractors Selection
Tender evaluation process is commenced on the place and at the time determined as deadline for submission. A careful assessment process must be carried out during selection of preferred contractors. The main objective is not to identify the cheapest but rather most economically advantageous tender. Project needs, priorities and value definition is unique for each project. Therefore, unique criteria may be set for every project and must be explicitly made known to the tenderer. Most common criteria used to assess tenders are price, past performances, past experiences, understanding of requirements, technical ability, resources, proposed methodology and compliance to tender documents. As an effort to simplify tender evaluation process, some criteria are assessed during pre-qualification process. Each criteria shall then be weighted based on the sequence of importance for the project. If necessary, tender interview will be conducted to clarify tenderer's submission. During evaluation process, it is important to consider risk allocation to all parties. For instance, few marginally qualified contractors may offer extremely lower price as they have not anticipated some risks or responsibilities indicated in the tender document.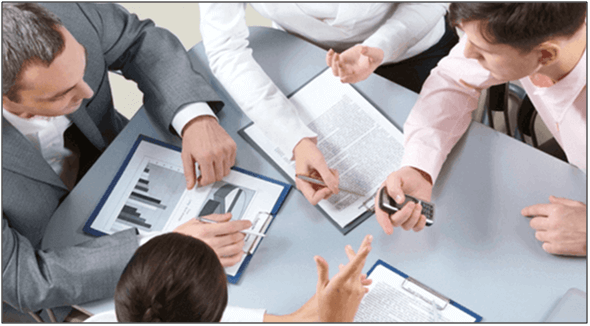 Contract Negotiation
Negotiations are the last stage of the tendering process prior to award of the contract. This process is carried out when several preferred contractors have been identified and is meant to enable the parties to reach a mutually agreed process and condition for the work. This is also an opportunity to clarify any outstanding matter regarding pricing, payment terms, quality of the work or products, expected performance, construction programme, terms and conditions of contract, insurances and performance bond as well as warranty.