Supplier Relationship Management (SRM) is the critical approach used for engaging with suppliers on a level that reflects the priorities of the customer organization and how best these needs can be achieved. The products and services procured are incredibly influential in how the organizations view and interact with each other. This differentiation process enables us to recognize that not all suppliers are the same and treating then should not be the same. Plan multiple strategies to use on different suppliers.
Maintaining good supplier relationship often leads to favourable prices, generous terms, improved availability and even the occasional buyback. It is essential to develop and maintain relationships with key suppliers. It would be a mistake to think that a small or mid-sized retailer may merely place orders with any supplier.
Building Good Rapport and Open Communication
One of the most important aspects of your relationship with suppliers is communication. It is always a good idea to touch base with your suppliers on a regular basis. Not only does this give them information on your business and strategy, but you learn a lot about the industry overall as well. The more communication you have back and forth, the better the mutual understanding is between the two parties. Transparency in each other's' operations also helps to build trust and understanding in the partnership. Furthermore, it also helps to understand their language and culture to avoid any communication breakdown.
There are good reasons to make friends with suppliers. The first of these has to do with human nature. We would rather work with people we like. When you take the time to make friends with the folks at a supplier, placing an order over the phone is not just a business call, it is a chance to enjoy some good conversation. People are usually willing to do more for a friend than someone they just know by a corporate account number. Having friends at a supplier can provide access to products with low availability or even earn better prices.
Every supplier will make mistakes or be the victim of circumstance in a matter of time. Blaming the representative on the other end of the telephone or complaining via email will not help the situation. The right way should be working with the supplier to find a better solution instead of blaming and complaining without any solution. If there is a manufacturing problem the buyer should work with the supplier to make the best of the situation. One day if the same buyer made a mistake by over-ordering of a particular part or product, the supplier may agree to buy back the extra part or products remembering how he/she was treated earlier on.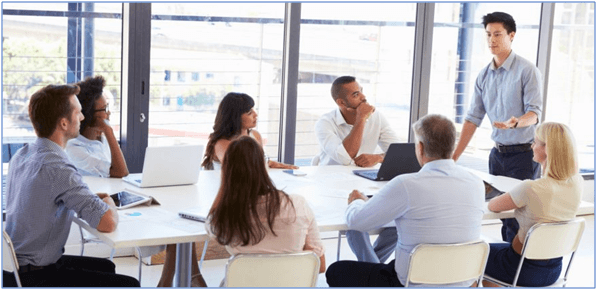 Timely Payments
Building great supplier relationship by paying on time. Pay on time and as expected. Wholesale distributors and many product manufacturers work on thin margins, so that cash flow is important to their business. A retailer, even a small one, that pays on time as promised every time becomes a trusted and respected customer. Some wholesalers track payment history in the customer relationship management software and even rate retailers based on how well they pay. Companies with good payment history may earn better prices or, eventually, get better terms, meaning that they will have longer to pay. In the event that you cannot make the payment on time, inform the supplier as soon as possible with the date on which they can expect the payment.
Developing Suppliers
Once you have a reputation of paying on time, providing orders in the proper format, and being friendly with the supplier's representatives, you can start to train the supplier to give you what you need. Ask the supplier if it is possible to get notified when new product images are available. Or ask if it is possible to order some products in smaller or larger quantities. Many wholesalers will note your needs and help to fulfil them.
It is vital to be clear with your suppliers about your needs so they can perform better and know what areas to improve in to make you satisfied customer. There is a significant opportunity to bring about improvements in supplier quality within a focused and collaborative supplier relationship management strategy. There is an outgrowth of investment in regular meetings with the supplier that focus on all aspects of business performance. If a supplier is failing to meet the standards, you need to have a process to quickly remedy the issue. The better and faster this can be communicated, the quicker the problem can be solved. Any company supplier relationship management program must include tools to improve misfiring suppliers. Company performance is only as effective as the smooth-running of supplier's operations.
References
Armando Roggio.(2013). "7 Tips for Good Supplier Relationships". Retrieved from https://www.practicalecommerce.com/7-Tips-for-Great-Supplier-Relationships, accessed 5/9/2018.
Jonathan Webb.(2017). "What Is Supplier Relationship Management?". Retrieved from https://www.forbes.com/sites/jwebb/2017/02/21/what-is-supplier-relationship-management/#4ba87fc7ec5a, accessed 5/9/2018.
Nurazyyati.(2017). "Key Strategies to Build an Effective Supplier Relationship Management". Retrieved from SIPMM: https://publication.sipmm.edu.sg/key-strategies-build-effective-supplier-relationship-management, accessed 5/9/2018.
Tang Wei Wen.(2018). "Key Challenges for Effective Procurement Negotiation" Retrieved from SIPMM: https://publication.sipmm.edu.sg/key-challenges-effective-procurement-negotiation, accessed 5/9/2018.
Tim Brittingham.(2018). "How to Improve Your Supplier Relationship Management". Retrieved from http://blog.rbwlogistics.com/improving-supplier-relationships, accessed 5/9/2018.