When we talk about hotel suppliers, the first thing that comes to our mind is hotel management. In general, managing a hotel comes with a range of rules and responsibilities. One must be able to manage and maintain the relationship between hotel business and suppliers. It is in everyone's interests that you do well out of key supplier relationships. Suppliers warrant careful attention, as their performance may be crucial to your business. This article discusses five areas to manage and improve your supplier relationships.
Identifying the Set of Business Goals and Objectives
Before you get on-board with your supplier management process, it is important to identify the set of business goals and objectives for which suppliers are required. Setting goals and objectives for a small business is vitally important to determining its strategy for growth and in implementing its organizational policies and procedures.
It will highlight what every department requires from third-parties so that you can map the relevant suppliers to every need without duplicating efforts and resources. Goal-setting is important to measuring the success a business. Determining goals and objectives and implementing plans to achieve them is a proactive stance on the part of the business owners. For example, start a hotel business with a mission, vision and strategy. Strategy is based on partnership with guests, employees, relationships with suppliers and satisfaction of interesting parties.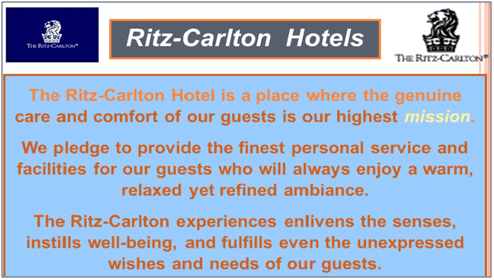 Identifying Relevant Criteria for Supplier Selection
Once you know the objectives and requirements that necessitate supplier engagement, you need to define the selection criteria for choosing suppliers that will provide maximum value for the requirement.
While the selection criteria depend on the type of the organization and its requirements from suppliers, standard measures include pricing, quality of past work, industrial recognition, legal reputation and etc. Organizations also engage in RFQs, RFPs, and RFIs for selecting relevant suppliers, especially when the requirements are significant.
Evaluating and Selecting Suppliers
The next step is to evaluate all relevant suppliers based on the selection criteria you have identified. Majority of the organizations evaluate the suppliers based on the pricing they have quoted. However, it is equally important to factor in the other criteria that you have identified. Assess the quotations and proposals given by the potential suppliers and ensure you are deriving maximum cost savings opportunities. Analyze the terms and conditions to see how well the suppliers are planning to meet the organizational requirements. At the same time, make sure you have done a thorough, holistic analysis of the suppliers' strengths and weakness and study how the external environment's threats and opportunities can impact your engagement with the suppliers.
Negotiating and Contracting with the Selected Suppliers
Now that you have chosen the relevant suppliers, you need to execute the contracting process to get them onboard finally. Ensure that you involve all relevant stakeholders in the contracting process to gain valuable insights on how the contract can ensure maximum delivery of value.
In a lot of business cases, the contracting process is executed by the finance or procurement team with the senior executives of business units whereas the groups that will work with the suppliers on a day-to-day basis are not consulted.
Negotiations are often thought of as situations where one side wins and the other loses. But it doesn't always have to be that way. There may be ways that you can work with your supplier to save you both time and money. For example, you may be able to utilize your networks to help each other find additional customers. You may be reluctant to provide another hotel with access to your suppliers, but perhaps you know someone in a related field. Even if it does not save you money, creating more ties and better relationships between you and your supplier can yield benefits such as favourable treatment during difficult times.
References
Dean Kaplan. (2018). "Five tips for managing hotel supplier relationships". Retrieved from: https://www.todayshotelier.com/2018/08/07/five-tips-for-managing-hotel-supplier-relationships, accessed 12/09/2019.
Goh Chun Siang, DPSM. (2018). "Tendering Techniques for the Hotel Industry". Retrieved from SIPMM: https://sipmm.edu.sg/tendering-techniques-hotel-industry, Accessed 12/09/2019.
Jijnyasa Patowarya. (2018). "Supplier Management – Benefits, Process & Best Practices". Retrieved from: https://www.zycus.com/blog/supplier-management/understanding-supplier-management-its-benefits-process-and-best-practices.html, accessed 12/09/2019.
Ng Shi Yun, PDPM. (2018). "5 Key Criteria for Supplier Evaluation in the Construction Sector". Retrieved from https://sipmm.edu.sg/5-key-criteria-supplier-evaluation-construction-sector, accessed 12/09/2019.