Organizations across all industries, from retail to construction to education, rely on Procure-to-Pay (P2P) solutions to convert negotiated contracts to realized savings. Implementing a new P2P solution is a big undertaking that requires collaboration with many stakeholders from suppliers to business and technical leads.
Every detail matters when tracking and managing the deployment of a P2P solution, gathering content from suppliers to fulfilling the needs of every internal team. And the most successful P2P implementations require teamwork from both internal and external stakeholders.
Why is Purchase-to-Pay Important?
The deep embedding of technology in business in the late 20th century facilitated a rapid evolution in business practices of all kinds and supply chain was no exception. Historically, procurement and purchasing were distinct from finance and accounting. Although the two functions may have shared a set of suppliers in common, the absence of joined-up processes and detailed business intelligence and reporting meant that there was little opportunity to generate synergy.
In the 21st century, however, the synergy is compelling and significant process efficiencies can be gained through the implementation of Purchase to Pay.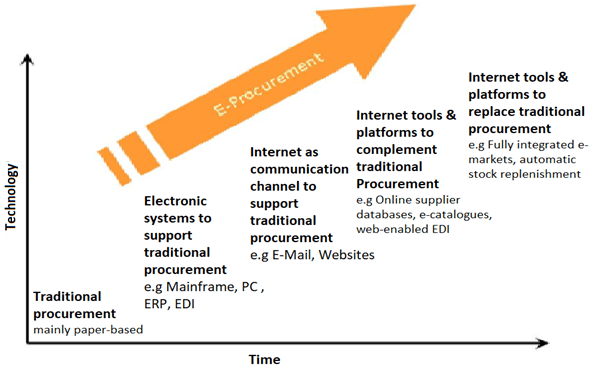 Enhance Supplier Relationship
If you were to talk to all of your suppliers and find out the biggest problem, they will likely say that they wait too long in order to receive payment. you can overcome this problem by implementing a new architecture that communicates with your P2P system,
As you give suppliers what they want (faster payment) they will also start to give you what you required. They will have the ability to submit your next order faster because they would have to wait so long for payment. You may also find that many suppliers are willing to discount your invoice if you can meet a Net 5 or Net 10 as opposed to the standard Net 30 payment terms. The added benefit of improving supplier relationships is that you can pass some of these benefits on to your customers, too.
Automated Processes
P2P automation uses software and other technologies to help businesses more easily request, purchase, receive, pay and account for their goods and services. Often referred to as P2P, this system seamlessly connects the entire process from identifying a need, to planning, budgeting and procurement to payment, with the touch of a button. P2P systems enable organizations to monitor and control a transaction's entire lifecycle and provide insight into a company's cash flow and financial commitments without the need for manual intervention.
Organisations using P2P automation systems enjoy a wide range of valuable benefits. They include having a clear understanding of financial commitments at the beginning of the purchasing process instead of when the invoice arrives. P2P automation results in improved efficiency, increased visibility of finances and procurement, reduced processing times, enhanced control and the growth in cost savings while using less manpower. Automated P2P systems can capture and control capital, credit card, purchase order and non-purchase order and reimbursable spending and enhance process efficiency and financial rigor and cut costs substantially.
Increase Spend Management Visibility
Better Spend Management allows visibility of spend across whole organization with the ability to police compliance to contract process and policy. In an age of ongoing digital transformation, leading supply chains no longer look to the past to manage their organizational spending.
As technology advances, spend management software is advancing right along with it, with newer systems offering a host of benefits that have never been available before. Instead of sticking to the antiquated legacy systems that many are familiar with, industry-leading professionals are investing in cloud-based P2P software solutions to help increase spend management visibility at their organizations.
P2P systems help centralize all of the information about an organization's contracted suppliers, including everything from item-level pricing to supplier payment terms. This software helps users spot inefficiencies within the supply chain, reduce the number of manual errors, and ultimately stay within a budget by providing detailed spend data. Leveraging this type of cloud solution to analyse your organization's spend can help you identify new opportunities for saving money, automate tedious and outdated processes, manage risk and legal compliance, and take complete control of all categories of your organization's spend.
Better Planning and Forecasting
Planning and forecasting involve buyer companies establishing sales goals for particular periods of time and determining the amount of product needed to meet those goals. When suppliers do not receive any forecast or insight into what orders are coming, they are forced into a last-minute scramble to determine if they can accept the order. On the basis of planning and forecasting, purchasing staff will often book capacity with preferred suppliers to ensure their production needs can be met.
Customer orders can trigger a need for material requirements, particularly when changes to existing products require new components. Customer orders can also signal the need to obtain existing materials. As companies increasingly customize products to meet the needs of individual customers, purchasing must be ready to support new material requirements.
Market forecasts can also signal the need for material. An increasing product forecast, for example, may signal the need for additional or new material. If a supplier is already selected to provide that material, then an automated ordering system such as a material requirement planning (MRP) in P2P system may forward the material request to suppliers automatically.
References
Ben Ng Boon Hee, DPSM. (2018). "Key Strategies to Enhance Supplier Relationship". Retrieved from SIPMM: https://publication.sipmm.edu.sg/key-strategies-enhance-supplier-relationship, accessed 16/12/2018.
ISS Group, (2018). "Improving Supplier Relationships with Efficient P2P Processes". Retrieved from https://issgroup.com/2018/05/18/improving-supplier-relationships-with-efficient-p2p-processes, accessed 16/12/2018.
Kenneth Tan, (2018). "What Is Purchase-to-Pay (P2P) Automation?". Retrieved from http://nufindata.com/purchase-pay-p2p-automation, accessed 16/12/2018.
Nurazyyati Jaffar, ADPSM. (2017). "Key Strategies to Build an Effective Supplier Relationship Management". Retrieved from SIPMM: https://publication.sipmm.edu.sg/key-strategies-build-effective-supplier-relationship-management, accessed 16/12/2018.
Wikipedia (2018). "Purchase-to-Pay". Retrieved from https://en.wikipedia.org/wiki/Procure-to-pay, accessed 16/12/2018.