Expediting purchases in inbound logistics is normal but it is painful for many companies who use this approach. Typical reasons for expediting are potential delay on contractual delivery dates, damage products, supplier product upgrade and most importantly, client's critical specification.
The reality of business life is defined as Expediting. Delays brought about by human and non-human variables will keep on influencing businesses, who must respond and guarantee that they meet client objectives in a financially sustainable way. Setting an effective expediting procedure will facilitate financial improvement and will result in proper utilization of other section's functions that will help the entire supply chain.
Importance of Expediting
Strategically troublesome and demanding in the procurement process are some of the connotations when you use the expedition approach. Most of your internal and external customers dependent on the delivery dates are hands-on with this process with primary focus on those long lead, critical and high valued purchases.
Although vendor chasing is not normally embedded on the core responsibilities of a buyer, considering the nature of the business, it triggers recalibration of these responsibilities and make it as one of the key differentiator activity a buyer must diligently do.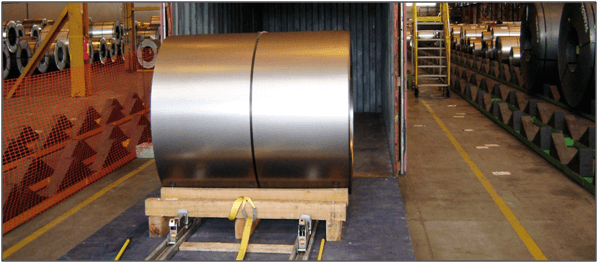 Absence of precise data, utilization of numerous types of correspondence and nonappearance of a proper procedure for speeding up, are a portion of the challenges that buyers must encounter every day while talking about realistic recovery dates. Formulating a typical procedure, maintaining great connections among suppliers and co-buyers, and creation of the organizational escalation matrix can provide a leap on a decent kick start in establish expediting flow. If an expediting procedure is properly executed it can assure that during the project duration, the team can manage their delaying factors and provide effective mitigations with it.
Expediting Methodologies
There are different methods that an expedition can be executed depending on the industry type. Normally, it will depend on the order priority and urgency based on the project critical list.
In the marine industry, for example, Project team lead by the Project Manager will come up with a "Criticality List" wherein all equipment and some important bulk items are rate based on their Quality, Safety, Design Complexity, Commercial and Lead Time factors.After identifying the critical items based on the criticality assessment, procurement will then incorporate this input as the basis of how they will monitor and expedite each order.
The approach may range from Desk Expediting, Field Expediting, Resident Expediting (inspection) and Third-Party Expediting.
Desk Expediting which is sometimes referred to as Telephone Expediting. Desk expediting is the most common and cheapest expediting approach that companies are using to screen their order progress from each supplier. It is effective as long as the supplier is cooperative and provides a high level of communication and accuracy in data but if it doesn't then another approach must be executed such as Field Expediting.
Field Expediting offers in-depth information about the actual order progress, site situation and any bottlenecks and/or potential delays that needs immediate rectification as a mitigation measure. It also expected to generate an independent forecast of what are the remaining activities and when will it be done so the buyer can assess if the supplier's progress report is precise. If field expedition found serious findings that indeed have a significant impact in meeting the purchase order's delivery date then higher expedition maybe requires such as a Resident Inspection.
Resident Expedition/Inspection is the most expensive type of expediting but provides a more rewarding and value-added contribution towards order monitoring. It requires an expeditor to be station in the place of manufacturing of the identified critical equipment for a certain duration. It explores the entire production process, documentation, and mitigation that the manufacturer must do to catch up on the original agreed delivery date. It is mostly practiced with complex designed mechanical and drilling equipment in the Marine Offshore and Energy (MOE) industry.

References

Delta Inspection. (2020). "Expediting Activities". Retrieved from https://www.deltainspection.nl/our-services/expediting-activities, accessed 15/03/2020.

Ginna Koo, GDSCM. (2017). "Digital Procurement for Effective Supply Chain Management". Retrieved from SIPMM: https://publication.sipmm.edu.sg/digital-procurement-for-effective-supply-chain-management, accessed 15/03/2020.

Gopal G. and San Miguel B. (2018). "Here's Why You Should Pay Attention to Your Expedite Process". Retrieved from: https://www.supplychainbrain.com/blogs/1-think-tank/post/29111-the-importance-of-paying-attention-to-your-expedite-process, accessed 15/03/2020.

Jasline Kong Hui Ling, DPSM. (2018). "Effective Procurement and Key Performance Indicators". Retrieved from SIPMM: https://publication.sipmm.edu.sg/effective-procurement-key-performance-indicators, accessed 15/03/2020.

John Spacey. (2017). "13 Examples of Expediting". Retrieved from https://simplicable.com/new/expediting, accessed 15/03/2020.