Negotiation is one of the decisive tools for buyers. Most businesses find it is complex to negotiate great corporate travel deals especially challenging getting great deals out of service providers such as airlines, hotel chains, local transportation companies, and telecom carriers.
Effective negotiation is simply a technique, a process by which compromise or agreement is reached and conflicts are avoided. Nowadays, almost all customers are looking for cheap and good quality services. A strategically successful negotiation can promise huge costs, welcomed savings, and can have a significant impact on your bottom line.
Preparing and Setting Negotiation Goals
A professional negotiation with suppliers and a good supply chain management can create true return treasures. Therefore, it is really important to go to a negotiation with the right strategy. Proper preparation, setting of goals and make sure you are clear on what you really want. These can guide you and give you support, even in difficult situations to visualize the situation in which you want to achieve your goals.
Research the other side to understand better their needs, the more knowledge you know about their history, past problems or any sensitive points of the other party, the better position you'll be in to negotiate.
Prepare a SWOT analysis and build a team for preparing to negotiate. Ensure negotiation team is clear on your strategy and well know about travel management company background, which has long history with suppliers that can find and negotiate discounts by leveraging their buying power across a broad network. Provide the information that is gathered from your travel and expense reporting system to travel suppliers; they can negotiate a better deal with combine understanding of spending and traveling habits even for unpublished rates.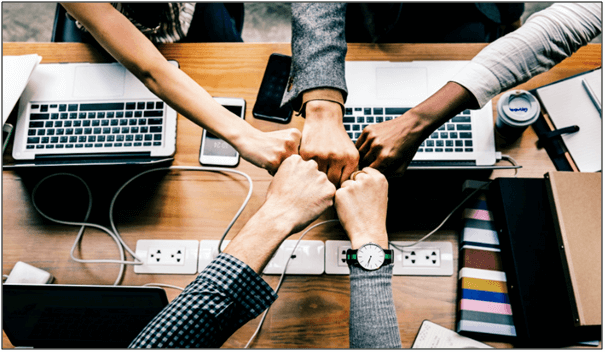 Positive Negotiation Techniques
In negotiating situations, you must believe that the other party needs what you bring as much as you want the negotiation to be a success. Knowing well the highest and lowest expectations of each party a middle ground can usually be reached in the overlapping areas. Instead of spending most of the time defending his viewpoint, spend more time listening, and always be sure that positivity is visible during the negotiation. Come a small talk to relax the atmosphere and shown positive body language as well as a positive word choice at the beginning of the negotiation.
Interest Intersection Method
In order for negotiation to be successful, is good to have two sides meet on common ground and come to a win-win solution. Discuss and identify the involved interests, concerns and needs that will be beneficial to all parties. Two sides should be honest about their goals upfront and no overlap suggests a fruitless waste of time. For example, Travel Management Company has the flexibility to choose a commission retained transaction fee pricing model, such as in-house deals, preferred Airlines, car rental and hotels deals. Negotiate with travel suppliers to get special deals if company willing to take preferred program in order for both parties share incentives, commissions and rebates from third party providers.
Be an Active Listener
The secret to engaging in a successful negotiation is often quiet listeners who patiently let others have the floor while they make their cases. They never interrupt and will encourage the other party to talk first. The goal of a negotiation isnot just to get what you want, but also to understanding what the other person is trying to say and get what they want. Active listening includes the ability to read non-verbal body language as well as verbal communication. Discuss, listen and understand the consequences on how your solution will be beneficial to the other party. In a negotiation, ask your travel suppliers what their biggest marketing, or even operational, challenges are. If the benefit is easy to provide and you can provide something that will help your travel suppliers achieve a goal – just do it. Be generous, stinginess benefits no one.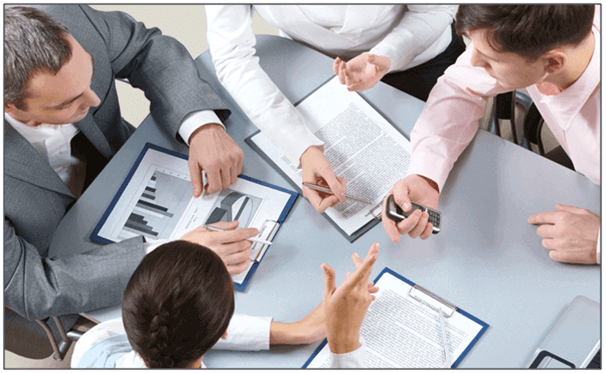 Creating Win-Win Situations
The win-win is a situation or outcome where everyone comes away happy. It includes identifying opponent's underlying concerns and finding an alternative meets each party's concerns, it means everyone walks out thinking that the deal is a good one. When someone gives something up on part of a negotiation, always ensure to get something in return.
Maintaining a balance will establish that both parties are happy, and equal on the result. Negotiate with travel suppliers to buy bundle services for a lower price than they would charge if bought all of them separately. Bundle packs mean multiple items that are different but packaged together. Bundling provides benefit both parties which is win-win situation and outcome where everyone comes away happy. Travel bundle package may include 24/7 service, travel insurance, flexible billing solutions, travel reporting, self-service online booking tools and many more.
Enhancing Your BATNA
BATNA is the acronym for Best Alternative to Negotiated Agreement. If negotiations result fail and an agreement cannot be made, BATNA will define as the most advantageous alternative that a negotiating party can take. BATNA is important and often used in negotiation tactic to create a win-win situation for both parties. Ensure that you are not giving up a good deal in hand for a BATNA in the bush when bargaining.It is best to negotiate specifically for benefits like cash rebates bonus on travel purchases for all members based on volume to group agreements. The more travelers spend, the more cash company can earn. This is provided that the travelers stay within their travel policy to achieve the goal. Alternatively, make use of cash rebates for helping company build good reputation and employees with positive general attitude such as do invest for carbon offset scheme or do charity contributions to third-world countries where poverty.