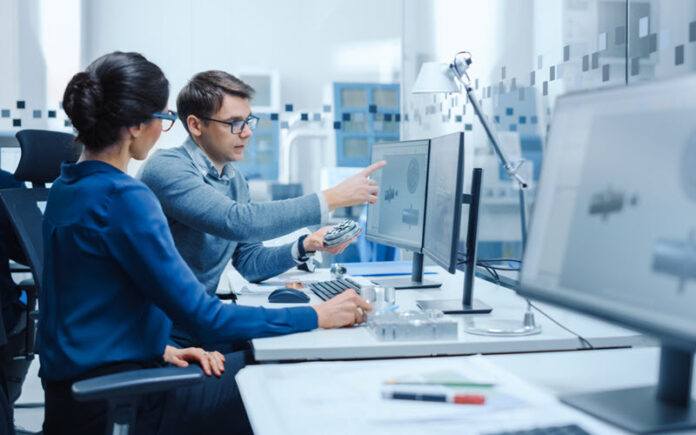 New Product Development is more challenging now than ever before as most products are required know-how across disciplines and organizational boundaries. The interdisciplinary teams are across from the supply base to design, prototype, and bring the products to market.
Furthermore, an innovation that broadening the product development views in managing the product lifecycle requires input from business units including design and engineering, marketing and sales, legal, finance, and procurement. The process requires a large amount of coordination, communication, collaboration, and control.
Logistics plays a critical role in the success of new product development. It is as equally important as research and development, engineering, and sourcing. If a new product does not make it in time to the market, it would lose its competitive advantage or required expensive expedited transportation. Involvement of logistic considerations in the product development process helps in optimizing the fit between supply chain capabilities and product designs. The infrastructure limitations and the supply chain capabilities can be tackled through product configurations.
Design for Sourcing
During the product development process, material sourcing has an impact on the total supply chain cost. After the prototype phase, the designed-in-cost will be locked in as engineers have decided and finalised the material and components used. Early procurement involvement is the key.
Proposed materials for new products and potential sourcing locations are evaluated based on factors such as the number of materials needed and the respective duty rate. Some industries may require specialised materials that have a long lead-time. In unforeseen circumstances where materials need to be changed in a short notice period could lead to higher indirect cost. The worst of all is that the product launching has to be delayed which hurts the company's profits and reputation.
By involving the procurement function during new product development allow the product design to maximise procurement resources. If any potential sourcing issues are detected early on, the development team can make improvements to the product design and service development process.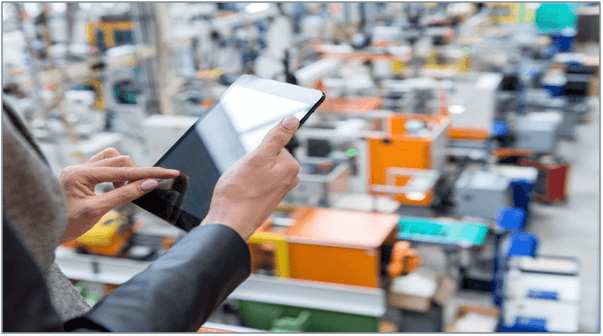 Early Supplier Involvement (ESI)
In the early stage of product development, includes a strategic supplier will bring substantial changes in financial returns or better efficiency in product performance. A good partnership with a logistic specialist will help in the development planning and improve the distribution network and time to market. The company gains a competitive advantage in driving new product success when the product is supported by functionally and profitably by the supply chain. The company can also harness knowledge and technologies from logistic partners of the extended supply chain which not only relying solely on internal resources. It is to avoid any potential risk or negative consequences for efficiency, cost, service, and quality before any impact on the launch or post-launch activity.
Designs to Standard
Product standardization is an approach in engineering design. It aims to reduce the number of different parts within a product. The idea of standardisation is to take advantage of economies of scale, and doing things once that can be applied many times. Thus, organizations can lower supply chain costs, commonise product platforms, and shorten design lead time.
In the new product design stage, industrial standard parts should be considered whenever possible. Standard parts are common parts that can be used in various products. Industry standards parts allow procurement teams or suppliers to source across the industry rather than relying on a single source to fulfil the demand. Standardisation can be achieved through part standardisation and process standardisation.
Part Standardisation
Part standardization is the possibility of replacing a component or a sub-assembly with another one to decrease the number of parts. The standardised parts are either with more function or higher quality. This might not be favourable in terms of product costs. However, standardization can reduce the number of parts in inventory and allow saving fixed costs. Furthermore, the demand for each part increases economies of scale for transportation and permits better use of production capacity. This can provide economies of scale to allow cheaper relocation.
Process Standardisation
Process standardisation is to standardise the manufacturing process as much as possible. Holding stock of standard items means less variety of inventories in the warehouse to control. If customisation product is unavoidable, it could be differentiated at a later stage in the production process.
Design for Packaging
Product packaging not just to boost sales but also must be able to protect the product from physical damage, bacterial deterioration, climate conditions such as heat, humidity, cold, and frost. Packaging also has the function of identification, tracking, and tracing. Product traceability is enabling effective product recalls when a quality issue is raised. Product packaging is critical to logistics practices as it impacts transportation and storage. During product development, it is essential to foresee how the product is going to be stored and shipped. The packaging is also very much depending on the product characteristic. Product design should facilitate the shipping and shelving process. Economic packaging such as flat packs can reduce the waste of space within the packaging as well as the carrier during the shipping process.
References
Becky Partida. (2013). "The Value of Procurement in Product Development". Retrieved from https://spendmatters.com/2013/11/02/value-procurement-product-development/, accessed 02/12/2020.
Cathrine Pang Siu Wen, DLSM. (2019). "Key Considerations for Warehouse Storage". Retrieved from SIPMM: https://publication.sipmm.edu.sg/key-considerations-warehouse-storage/, accessed 02/12/2020.
Kishan Singh. (2014). "The Economic Role of Packaging". Retrieved from https://www.worldpackaging.org/more_resources.php?id=9, accessed 04/12/2020.
Nidhi Aggarwal. (2017). "Logistics: The hidden product strategy weapon that's often overlooked".Retrieved from https://medium.com/radical-product/logistics-the-hidden-product-strategy-weapon-thats-often-overlooked-a11fdf8dd031, accessed 05/12/2020.
Parn Agarwal. (2012). "Design for logistics (DFL)". Retrieved from http://cmuscm.blogspot.com/2012/09/design-for-logistics-dfl.html, accessed 02/12/2020.
Rene Jacquat. (2019). "How Product Design Impacts the Supply Chain". Retrieved from https://www.logichainsolutions.com/post/how-product-design-impacts-the-supply-chain, accessed 02/12/2020.
Tan Sze Hwee Jacqueline, DPSM. (2020). "Overcoming Key Challenges in Supplier Development". Retrieved from SIPMM: https://publication.sipmm.edu.sg/overcoming-key-challenges-supplier-development/, accessed 01/12/2020.