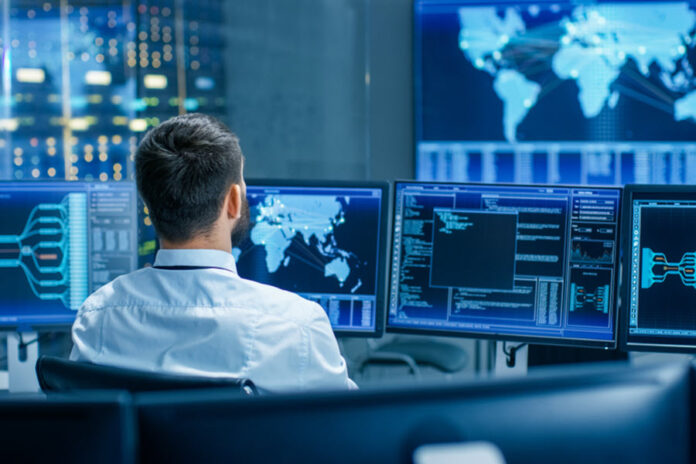 The logistics industry has always been the backbone of everyone's lives and businesses, but it is still open to cyberattacks. Consider these essential strategies to be a cyber-resilient before becoming a lucrative target. Cybersecurity experts can take on strategic security projects, conducting secured monitoring and tactical threat hunting. Logistics groups are grappling with several digital challenges and balancing defense with modern tools. Malicious actors could abuse software flaws in smart devices to disrupt business. This article discusses some essential considerations for logistics cybersecurity.
Ensuring Cyber Safety Considerations
The important part in Cybersecurity is securing the footprints of the logistics network with the right Cybersecurity solutions and training the right people. Consider some security solutions for shipments by using locks with tamper-evident seals throughout shipping journey. In a workplace, companies are encouraged to regularly update firewalls and install antivirus protections on all computers. Install software updates to Operating systems as soon as the latest version is made available.
Logistics professionals in an organisation, must firmly communicate to the employees, the importance of ensuring personal safety and cyber safety by regularly changing the password, not revealing confidential information, not to fall for any social engineering tricks, not clicking on phishing links and more. Likewise, continue to observe security hygiene and not using any thumb drives without knowing if it is secured or not.
Advanced Intrusion Detection (IDS) is highly recommended as it integrates the criticality of security functions with the Security Threat Management solutions. To refrain from getting occurrences of weak links in the network, it is essential to conduct regular upgrading and updating of security software. Maintain a regular and reliable backup in case an event of an infection occurs, critical data can be restored.
Enforcing Security Policy and Guidelines
Multiple moving products involves third-party vendors, but it is crucial to maintain the security standards with any external parties or partners that can have access to one's internal systems. Essential considerations are to create and enforce a security policy and guidelines in order to protect the company assets from being hacked and breached. Consider partnering with a cybersecurity provider that are accredited and certified in order to foster a secured and safe working environment, ensuring business continuity and promoting business growth.
Engaging the third-party vendors can be very challenging in order to get them to work with the same level of data security that is deployed. The vendors must be held accountable for all the data that they process. Sign contracts with the vendors to uphold the security of information and binding them to be legally liable in case of compromised data.
A great way to ascertain the vulnerabilities and the security gaps in the network is by assigning software that allows visibility and clarity of information at all steps in logistics. Vulnerability can execute without any dependency on the level of user's interaction being used. This means that malicious code can gain host root access, break containment and impact the entire container host. Document all procedures whereby vendors and partners are able to adhere to and by restricting authorisation and access rights to only the need-to-know privilege or principle of the least privilege.
When using electronic logging device (ELD), it is recommended to validate vendors' security through integration. It is a key step which can include the process for tracking vendor's ELD risks. While implementing an incident response system, patches have to be installed, in case of ELD attack.
Managing Cybersecurity Risks
Lay a foundation of a sound security strategy with the things that need to be protected such as Customer Data, Network and Systems, Financial Assets, Intellectual Property, Business Data, and local legal requirements are to be protected too. Equipped with a deep understanding of risk management best practices, understand the cyber risks impacting the supply chain and the next step is to act.
Active defense is one of the latest approaches which have ethical and legal implications involving the use of decoys and misdirection. As companies develop their robust supply chain cybersecurity program, active defense is one of the emerging techniques that supply chain specialists should be aware of.
Mandatory reduction of cyber risks means embedding secured practices for daily activities which can add to the security culture. Security can be the main responsible of a Cybersecurity department, but it will also affect all employees when a cyber threat kicks in. Sustainable security culture seeks everyone's participation to overcome any issues in one way or another and the need to feel like everyone is in charge of security problems with the organisation's interest to be free from cyber threats.
References
Melvin Yeo Tu Chin, DPSM. (2021). "Cybersecurity Risk Mitigation for Digital Procurement". Retrieved from SIPMM: https://publication.sipmm.edu.sg/cybersecurity-risk-mitigation-digital-procurement/, accessed 19/06/2021.
Khin Win Khant, DLSM. (2020). "Essential Factors for Evaluating Logistics Performance". Retrieved from SIPMM: https://publication.sipmm.edu.sg/essential-factors-for-evaluating-logistics-performance/, accessed 19/06/2021.
Marie Ann E. Dionaldo, DLSM. (2020). "Automation Technologies for Logistics Service Providers". Retrieved from SIPMM: https://publication.sipmm.edu.sg/automation-technologies-logistics-service-providers/, accessed 19/06/2021.
David Bisson. (2021). "Cybersecurity Gaps and Opportunities in the Logistics Industry". Retrieved from https://securityintelligence.com/articles/cybersecurity-in-logistics-gaps-and-opportunities/, accessed 19/06/2021.
Jennifer Gregory. (2021). "Cybersecurity on the Move: Preventing Attacks on Shipping and Logistics". Retrieved from https://securityintelligence.com/articles/cybersecurity-attacks-shipping-and-logistics/, accessed 19/06/2021.
Gavin Wright. (2021). "Supply Chain Security". Retrieved from https://searcherp.techtarget.com/definition/supply-chain-security, accessed 19/06/2021.
TOC Logistics. (2019). "Importance of Data Security In Logistics". Retrieved from https://www.toclogistics.com/blog/importance-of-data-security-in-logistics/, accessed 19/06/2021.