Many businesses recognize the value and benefits of digital procurement, but they may lack the knowledge needed to implement it. The procurement process could be simplified to improve data visibility, save money, and lower risks. Most businesses lack access to reliable real-time data and information. This has the potential to disrupt service and product supply chains, as well as decrease efficiency in evaluating new vendors. Another issue that businesses may face is network security, as they may be vulnerable to cyber-attacks. Companies that are slow or delayed in digitizing their procurement process, on the other hand, will eventually be outmaneuvered by their more agile competitors.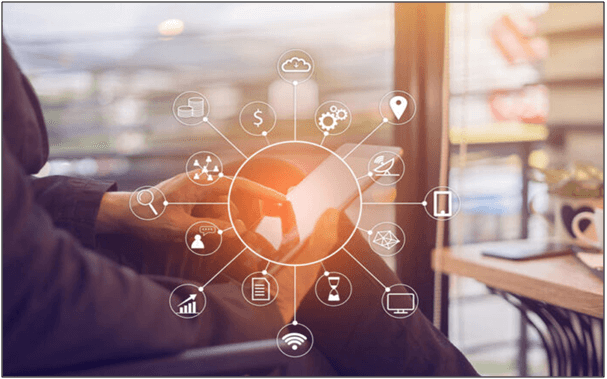 Selecting Accurate Procurement Data
Digital procurement may aid in reducing errors, increasing savings potential, preventing wasteful expenditure, and enforcing organizational policy compliance. Inaccurate or insufficient procurement data may have an impact on profit, financial losses, and supply chain disruptions. Accurate procurement data enables businesses to identify customer demands, product, or service trends. There are two types of digital procurement data. The first is profiling, which assists the business in becoming acquainted with the profiles of the individuals involved in the negotiation. The second step is to make a connection between two topics to better understand them. Leaders need to be able to choose a strategy focused on accomplishing a range of quantitative goals. Digital procurement must identify internal and external risks in acquiring goods and services. Depending on the situation, managers should be able to analyse data and assign resources to mitigate risks.
Mitigating Global Sourcing Risks
The world is now more connected due to rapid technological improvements. There are, however, still no reliable systems in place to identify and control the rising supply chain risks. The issue with risk management in global sourcing has gotten worse as a result. A communication failure is a typical issue with global sourcing. The cooperation between buyers and sellers may be impacted by linguistic, cultural, and business practices variations. The political and economic landscape on a global scale is dynamic and ever-changing. Currency exchange rate fluctuations, for instance, may have a big impact on global procurement. International politics-related changes in exchange rates increase the price of goods, services, transportation costs, and taxes. Companies need to properly identify and manage risks to reduce disruptions to business and supply. Businesses will be able to respond to any risks related to international sourcing by doing this.
Shortlisting Vendors as Potential Suppliers
One of the most challenging aspects of implementing digital procurement is efficiently shortlisting vendors as possible suppliers. Before begin shortlisting vendors as potential suppliers, make a list of core business needs. Include the needed goods or services, quality and quantity, turnaround time, and cost. Compare the list to the general supplier selection standards. The shortlisted suppliers will form the organization's approved vendor list. Following the establishment of the supplier criteria, the company will be able to conduct precise supplier inspections and assessments by identifying suppliers with a proven track record of delivering required goods or services. Throughout the process, the organization will be presented with a plethora of online data sources. Because most businesses only work with local suppliers, they may have little to no knowledge of an international supplier's operations or financial standing. Following order confirmation, the company should monitor and follow up on the vendor's performance. This is done to ensure that high-quality goods and services are always available. One way to mitigate these risks is to use reliable internet resources during the selection process, such as Amazon. These platforms would have conducted background checks on our behalf on the various companies. This is particularly beneficial for organizations conducting background checks on unknown overseas suppliers.
Preventing Procurement Fraud
In every nation, corruption is the most common form of fraud, which costs businesses up to 5% of their annual income, according to a report by the Association of Certified Fraud Examiners (ACFE2020). For several reasons, including financial pressure, expected opportunity, and rationalization, employees engage in procurement fraud. Fraud in the procurement process damages an organization's reputation in addition to costing money. The fraudulent acquisition of goods, services, or construction projects from outside sources is known as procurement fraud. Employees and external vendors have numerous chances to engage in procurement fraud from award to execution. In cases of bribery, fraudsters unjustly use their influence in a commercial transaction to get benefits for themselves or another person. They breached their responsibility to their employer or another person's rights. Most procurement fraud schemes can be classified as bribery and corruption. Conflicts of interest and accepting kickbacks are two frequent examples. Thus, management must act early to stop procurement fraud before it harms the firm further. Employees might not know how to whistle-blow. Conducting fraud awareness training can increase awareness of fraud and how personnel should react if this type of conduct is suspected. Inform staff members about vendor selection, the bid process, avoiding conflict of interest, and other procurement best practices. Additionally, each employee should sign a document confirming their dedication to the training program and understanding of the training.