In today's society, transportation plays a vital role in logistics. Transportation is important for shippers to optimize routing and to reduce total shipping cost for each shipment. The most common modes are Intermodal and Multimodal Transportation, both have their own advantages in the transportation process, not limited to delivering goods from point A to Point B. The mode of transportation used can affect the efficiency in which the goods are delivered, as shown that the efficient route for transportation might not necessarily be the most cost-effective one and vice versa. Hence, the best route often takes a balance between cost and efficiency. Moreover, it can be seen that choosing the right transportation mode has a great impact on the delivery duration. Shipper need to be informed about the final demand for each shipment. This article discusses the various factors that must be considered when choosing a suitable transportation mode.
Total Landed Costs
To obtain best routing is not the same to getting the best total shipping cost. Total landed costs not only limit for shipping and raw materials cost is include all of the cost incur and getting the product into customer hand, additional fee like import duties, customs clearance, shipping insurance and other related cost. Intermodal transportation is more dominant since there is new contract for every mode of related transportation, approaching different transport carriers can be compared for the best total shipping cost. Intermodal transportation are namely shippers that can negotiate terms separately with each mode of transportation to get lower rates. Intermodal transportation can be used to reduce costs and this will greatly reduce the Total Landed Costs to the lowest.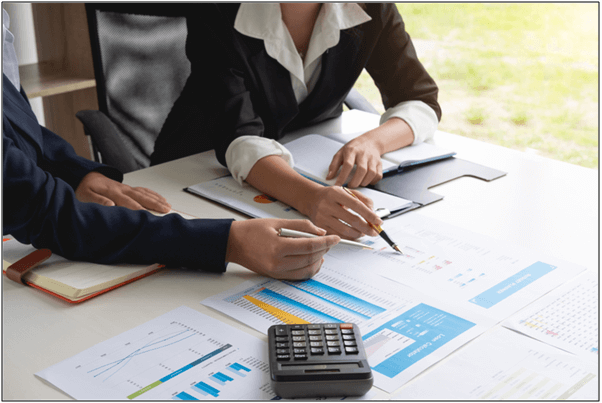 Handling Efficiency
Intermodal transportation is given better routing efficiency as shipper can flexibly to changes the routing of the shipment. Shipper can make the decision to load and unload goods at different ports at any time without any handling of the freight itself when changing modes. This can reduce and eliminate any traffic and customs processes on the highway. Intermodal is easier to plan and support for large cargo. Shippers can manage equipment, better control capacity and selection of transit schedules. For Multimodal, it is controlled by a single contract, meaning that one transport carrier is fully responsible for moving the shipment in all legs and requires less coordination and paperwork, despite Multimodal transport using several modes of transport, only one transport carrier has the bill of lading for the shipment.
Prompt and Reliable Delivery
Multimodal Transportation is under the control of one transport carrier for the shipment, shipper can easily keep track in anytime for cargo location, easier monitoring and updating shipment movement to customer in the reduced duration. Punctual delivery is important to consignee as it will affect the factory production, any delay might affect the production line and cause huge losses. Therefore, the mode of transportation plays a certain role in punctual delivery. Multimodal Transportation is usually more suitable for products that have an expiration date which requires a simpler and faster shipping mode. Advantages of multimodal transport includes door to door delivery service which makes it the most preferred mode in the transportation industry sector.
Cargo Security and Safety
Intermodal Transportation containers are kept sealed even through the few modes of transport. There can be reduced risk of the cargo being damaged during handling and minimizes loss. Containers can stay more secured because they spend a lot of time being monitored. Each transport carrier has to provide a contract of the document and is responsible for the cargo until handover to the next service provider. However, this will make the cargo claim process become more complicated and tangled into different conditions. The claim process can be based on the type of bill of lading which is provided by each transport carrier service provider and is dependent on the contractual condition and claimant positional agreement which will take a long time to process. In the case of Multimodal transportation, signing on one contract of shipment service provider makes the claim process much faster. Logistics process to be made more safely especially for handling of fragile materials in order to minimize damages.
Visibility of Cargo Tracking
Multimodal or Intermodal refer to an enterprises or business ability to track and trace cargo or freight movement across four major modes of transportation, through air, waterways, railways and road respectively. Shippers can track the cargo location and estimate the delivery time for customers and help to reduce penalties and excess charges along the way.  An essential aspect of end to end and comprehensive supply chain management is to make the delivery more efficient, given the ability of good routing and determining the best overall total shipping cost and routing transit time.  Deciding on how to choose between Intermodal or Multimodal will require a transportation management system (TMS) to ensure door to door tracking visibility. The transportation management system has the accurate capability to coordinate between transport carrier and supplier alongside freight rates with contract management.
Responsiveness to Transportation Crisis
Ever since the global Covid-19 pandemic started in 2020, transportation has been severely affected. Vessel routing may be changed to other port for connections and omit their actual destination due to port congestion and in serious cases, equipment shortage. In this crisis situation, shipper can choose another mode of transport by moving cargo from Point A to Point B, for example Air shipment or by Truck. No matter what kind of crisis is being encountered, there are many choices that can be deployed to smoothly deliver the cargo to their destination. In this regard, shipper should have a wide range of consulting sources to come out with solutions to the crisis to avoid affecting the transactions between two countries.
Key Differences of the Transportation Modes
Multimodal Transportation is handled by one transport carrier for the shipment and makes tracking more efficient and easier for cargo movement and archiving door-to-door delivery. There can be access to remote parts of the world due to its liability and responsibility for the movement and efficiency in delivery. Aside from being handled by multiple transport carriers, shippers doing Intermodal Transportation can choose to take the lower rates for each transport. There is more flexibility in the handling of loading and unloading goods at different ports in each leg of shipment. They can choose to reduce footprint as much as possible for the transport carrier and increase the security of the cargo being transported.
Conclusion
The choice between intermodal or multimodal transportation depends on the factors affecting the right mode of transport. Transportation mode is important for shipment to carry cargo efficiently and deliver to customers on time and in full. This article has discussed the various factors that must be considered when choosing a suitable transportation mode for contract placement, whether this be intermodal or multimodal transportation.
---
References
Florian Frese (2019). "Multimodal and Intermodal Transport Mode explained". Retrieved from https://container-xchange.com/blog/multimodal-intermodal, accessed 10/09/2021.
Jean Beh Lee Chin, DLSM. (2019). "Key Transport Considerations for Integrated Logistics". Retrieved from SIPMM: https://publication.sipmm.edu.sg/key-transport-considerations-integrated-logistics, accessed 11/09/2021.
Nurjanna Binte Hamid, DLSM. (2020). "Considerations for Selecting Transportation Mode". Retrieved from SIPMM: https://publication.sipmm.edu.sg/considerations-selecting-transportation-mode, accessed 11/09/2021.
Terance Tan Zhiren, DLM. (2017). "Intermodal Freight Transportation for Effective Supply Chain Management". Retrieved from SIPMM: https://publication.sipmm.edu.sg/intermodal-freight-transportation-for-effective-supply-chain-management, accessed 11/09/2021.